David Austin roses are the roses for literature lovers. I'm a writer and avid reader, so these gorgeous selections made my heart flutter. Suddenly I'm ready to sit in the garden and read a good book! Anyone up for some Shakespeare? See what you think of these stunning roses.
Looking for the 2022 releases? Check out the brand new 2022 David Austin English Roses.
The Literary English Rose Tradition
David C. H. Austin was an author and poet who had a special place in his heart for English classic literature. In the 1950s he decided to start breeding English roses to have bountiful blooms and exquisite fragrance. He also decided to combine his love of roses with his love of English literature. Though Austin died in 2018, the tradition of naming roses for beloved literary characters and authors continues today.
This is seen in the 2021 new varieties 'Eustacia Vye' and 'Garbriel Oak', both characters from novels written by Thomas Hardy. 'Eustacia Vye', from The Return of the Native, is a medium sized shrub that is great for container gardening or for borders with flushes of blooms throughout the season. 'Gabriel Oak' from Far from the Madding Crowd, is slightly larger but also provides repeat flowering. It makes a striking border or grouping.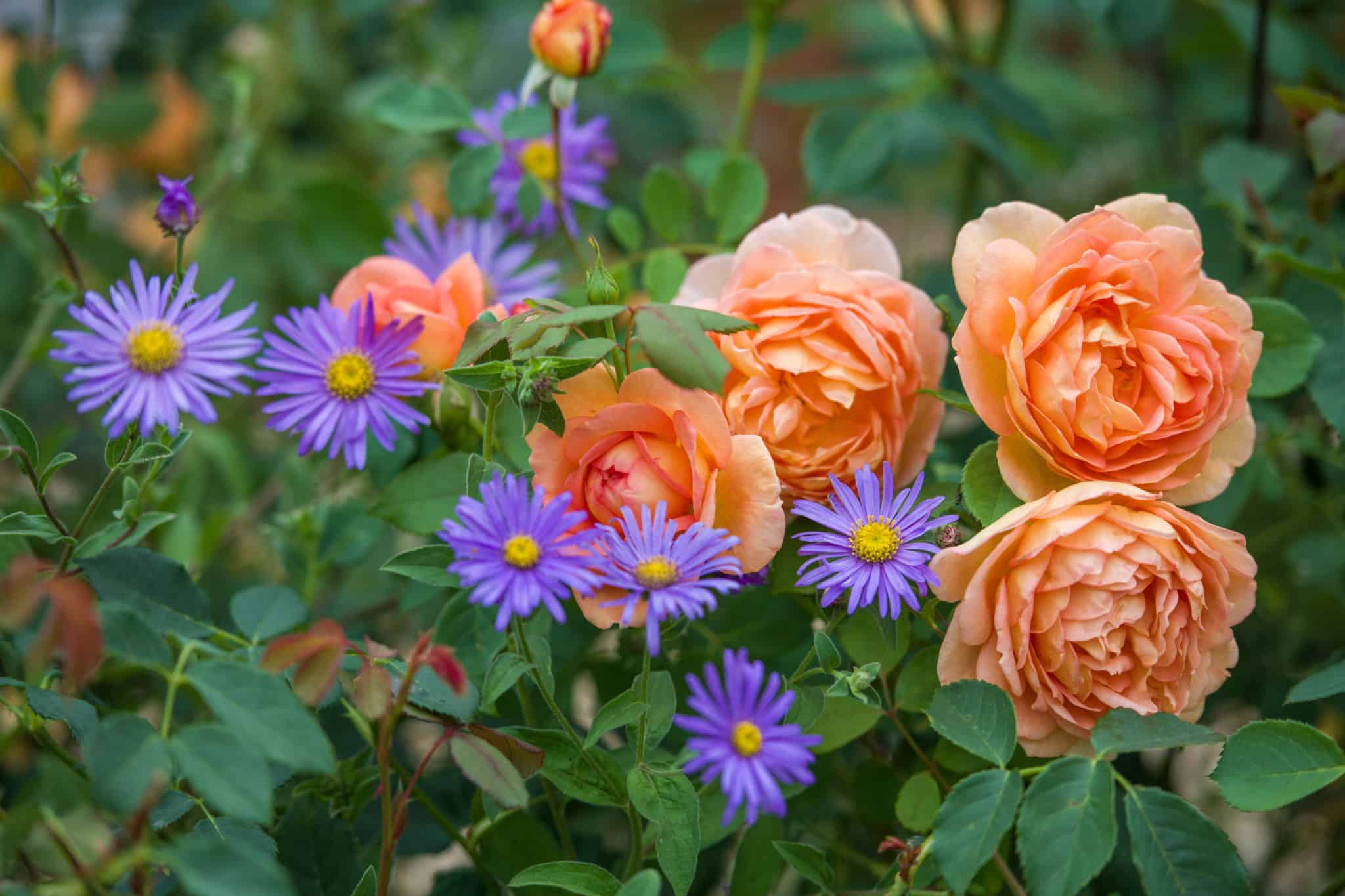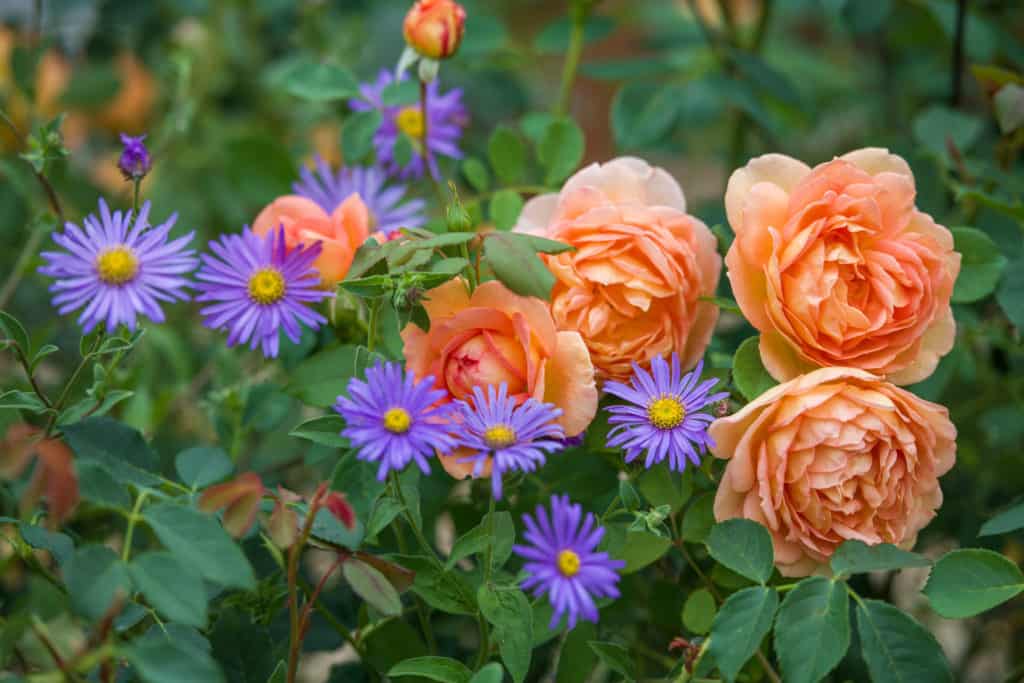 More Literary Beauty from David Austin English Roses
'Eustacia Vye' and Garbriel Oak' aren't the only English roses named for Thomas Hardy characters. There is 'Bathsheba' also from the novel Far from the Madding Crowd. 'Bathsheba' is an English climbing rose with delicate apricot flowers. 'Tess of the D'urbervilles', named for the Hardy novel of the same name, is a slightly smaller climber with deep red repeating blossoms. 'Jude the Obscure', named for the novel, is a medium shrub with soft yellow, fruity fragranced flowers that continue all season.
If Shakespeare is more your style, you'll want to check out 'Desdemona' from Othello, either as an English standard tree rose or as a shrub. With its lovely white repeating blooms and affinity for all soil types, you can't really go wrong with either one. Then there's 'Gentle Hermione' from A Winter's Tale and its large pink flowers. And Richard II was the inspiration for 'Scepter'd Isle' which is also available as a shrub or tree and has light pink flowers.
A mid-pink English rose, 'The Ancient Mariner' was named for the Samuel Taylor Coleridge poem The Rime of the Ancient Mariner. Who could forget Geoffrey Chaucer and his masterpiece Canterbury Tales? It inspired 'The Pilgrim', a soft yellow climbing rose. And 'The Lady of the Lake' is a pale pink rambling rose inspired by Sir Walter Scott. And Alfred Tennison wrote The Lady of Shallot which inspired the deliciously orange rose of the same name, available as a large shrub or a rambling rose.
Tribute to Authors
David Austin roses aren't just names after fictional characters. Some of their gorgeous English roses are named for exceptional writers. For example, 'Gertrude Jekyll' is a bright pink shrub or climber named for the British garden writer. Emily Brontë inspired the soft, creamy pink shrub named for her. And what better color than apricot for the author of James and the Giant Peach, Roald Dahl?
"Vanessa Bell' a pale yellow tea-scented shrub, isn't named for an author or a character. Rather, it is named for an influential British woman who was a founding member of the Bloomsbury Group in 1905. This was a group for artists, writers and other intellectuals one of whom was her sister, famed author Virginia Woolf.
Storybook Garden
I don't know about you, but all these beautiful roses named for my favorite literary works and authors makes me want to plant a storybook garden. Or rather, a literary garden. If you're inspired too, you'll find an English rose to fit every area of your garden on the David Austin roses website.
Post updated February 8, 2022 with new links