Fines herbes (pronounced "feenzerb") is a classic mix of finely chopped herbs. While this blend commonly found in French cuisine, it can be used to season food from any culture. It is most often used to flavor chicken, fish, and egg dishes.
Here's what to grow in your kitchen garden to make your own fines herbes mix.
What Are Fines Herbes?
The term "fines herbes" refers to "fine herbs," a blend of three or more fresh or dried herbs that are finely chopped and mixed into a seasoning blend. The traditional French herb mix consists of parsley, chives, tarragon, and chervil.
Older texts, however, recommend starting with a base of finely chopped parsley and tarragon, or parsley alone.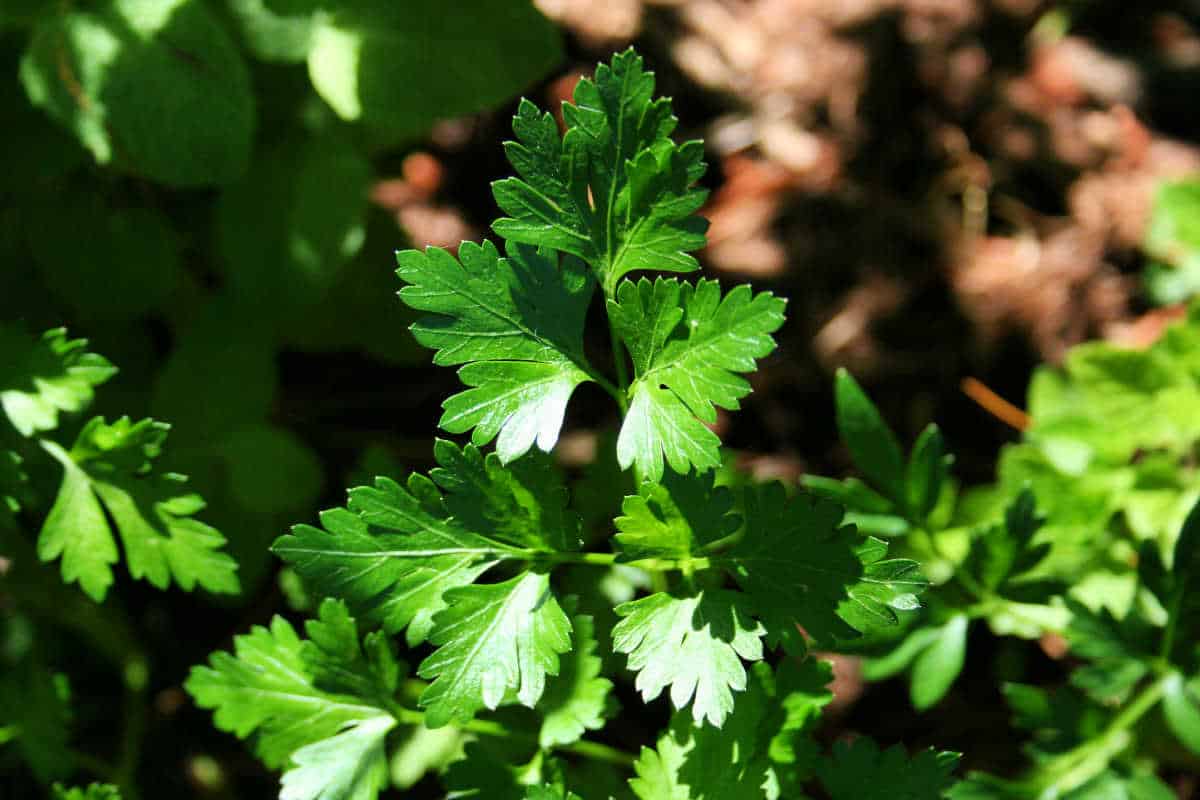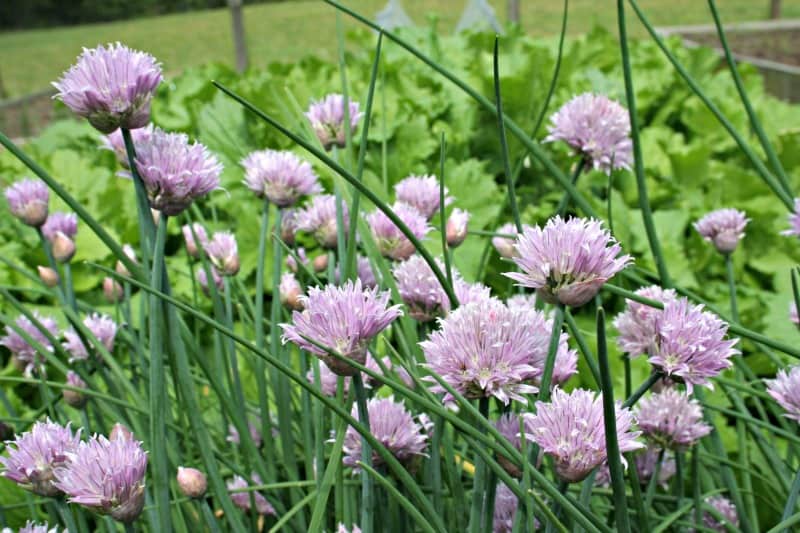 Other herbs that can balance out the taste of the finely chopped herbal mixture include basil, savory, and thyme.
I find that thyme can overwhelm the other flavors, but that may be because my thyme grows in an area covered by pine needles in the winter. When I rake it clear in the spring, the thyme often has a heavy pine flavor to it. Perhaps it absorbs some of the pine resins. Either way, I dislike thyme but love tarragon, so my herb mixture often includes a balance of equal parts parsley and tarragon with a good helping of chives. My tarragon chicken salad recipe includes some of my favorite herbs and would be a good place for fines herbs, too.
How to Make a Fines Herbes Mix
Use these herbs fresh or dried. Finely chop fresh herbs to make the mix. Take your time and chop each leaf into the tiniest pieces possible. Then, blend 1 tablespoon of each herb together to make the mix.
Tips for Cooking with Herbs
The best flavor is from the freshest herbs. Growing your own is always the best. You can grow all of the herbs for a fines herb mix in both a kitchen garden outdoors and in a windowsill garden inside.
If you're using dried herbs, make sure the herbs are as fresh as possible. Once the can or jar of dried herbs is opened, the herbs lose their taste and fragrance rapidly.
Always store dried herbs in a cool, dark place to retain freshness.
Add herbs at the end of the cooking process to retain the flavor in the dish.
Growing Herbs in the Kitchen Garden
A kitchen garden offers an outdoor space where fruit, vegetables, herbs, and flowers are grown – basically, a mix of all types of useful plants. Kitchen gardens were named after the fact that homeowners often grew these plants right outside of their kitchen so that they could walk into the garden and pick fresh ingredients quickly and easily for a meal.
There is no right or wrong way to grow a kitchen garden. A few tomato plants, a few basil plants, and some flowers to decorate your table definitely count as a kitchen garden.
I call my raised bed vegetable garden a kitchen garden because of the mixture of plants within each bed. I grow strawberries, ground cherries, lettuce, tomatoes, peppers, cucumbers, beets, and an abundance of herbs in the bed: chives, sage, basil, borage, tarragon, savory, and more. I also grow edible flowers, like borage and nasturtium, within the raised beds, too.
Light, Soil, Water Requirements to Grow Herbs
Parsley, chives, and tarragon require bright light and rich soil. I grow parsley and chives in partial shade as well. They may be grown in pots or containers indoors, too, although chives may quickly outgrow their container.
Starting Herb Plants
Start parsley and chives from seeds, but tarragon is best purchased as as plant from the garden center. Tarragon is grown from cuttings, and good French tarragon can be found easily at most garden centers.
How Many to Grow?
One plant provides plenty of leaves for seasoning. Chives provide versatile flavor; you might want to grow a few nice clumps around the kitchen garden to use in herbal blends as well as in other dips and seasonings.
Water and Warmth
Water herb plants once a day. Check the soil and make sure they do not dry out completely.
Tarragon needs warmth to survive, so it must be brought indoors for the winter or replaced if your winter temperatures dip below freezing. Parsley is a biannual, meaning it will grow for two seasons and create seeds in the second season, then die back completely. Chives are perennial and return faithfully unless they experience a prolonged and significant freeze. My own chive patch withstood temperatures down to the single digits without damage.
Herbs for Your Garden
I love growing and cooking with herbs, and I can't image my garden without its abundance of sage, nodding purple chive blossoms, pots of mint, and all the other herbs that flavor our meals.
Jeanne Grunert is a certified Virginia Master Gardener and the author of several gardening books. Her garden articles, photographs, and interviews have been featured in The Herb Companion, Virginia Gardener, and Cultivate, the magazine of the National Farm Bureau. She is the founder of The Christian Herbalists group and a popular local lecturer on culinary herbs and herbs for health, raised bed gardening, and horticulture therapy.