Radish recipes can be hard to come by even with the help of the internet. I grew up eating radishes raw with a pinch of salt. My dad would simply trim off the root, salt the radish, and eat it, using the stem as a holder for it.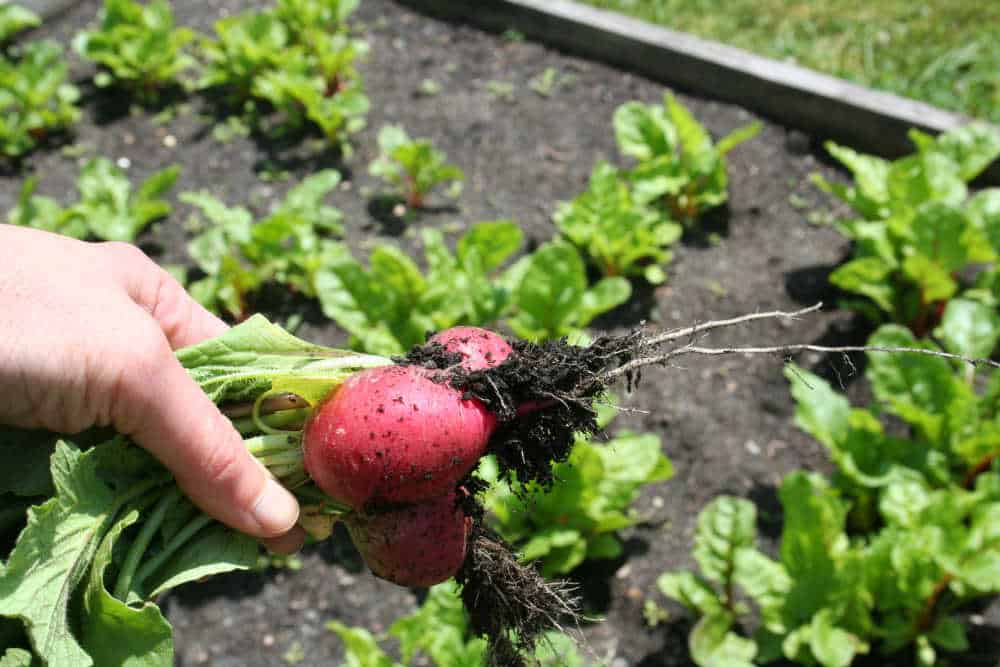 Over time, though, it's easy to get tired of radishes eaten this way. During peak radish season, which is usually April through May, you need to find radish recipes to liven things up.
This radish recipe is adapted from one of my favorite books, The Cook's Garden. Instead of using nasturtium flowers and leaves, I used arugula instead. Argula has a similar peppery, tangy taste, and I found organic baby arugula on sale at WalMart during my weekly shopping trip.
If you do have access to freshly grown nasturtium leaves and flowers, not only can you make the original recipe, but you can make a beautiful recipe, too! Nasturtium is among the many edible flowers. I am growing it in the vegetable garden this year for the sole purpose of making some of the tempting recipes in The Cook's Garden. (Although the book is out of print, you can find copies on Amazon, and my affiliate link will take you there. I do make a small commission if you purchase a product after clicking this link. Your purchase does not affect the price in any way. Thank you.)

Radish Recipes – Cucumber Radish Salad
I love this recipe for its zesty taste and simplicity. With just three ingredients and a dressing made from my tarragon-dijon salad dressing, you're all set for lunch or as an appetizer with dinner. If your garden is overflowing with fresh radishes at this time of year, bookmark or pin this recipe, and use it to make a salad that tempts your appetite and pleases the palate.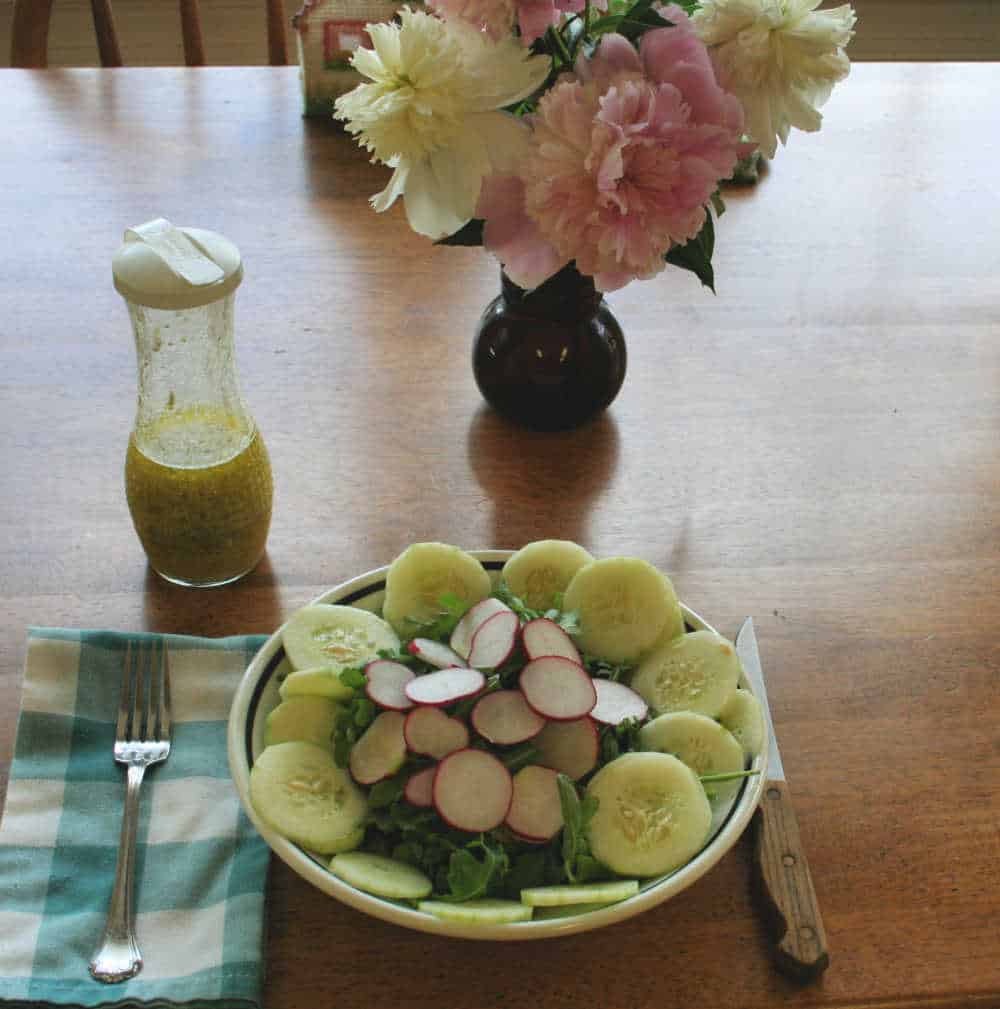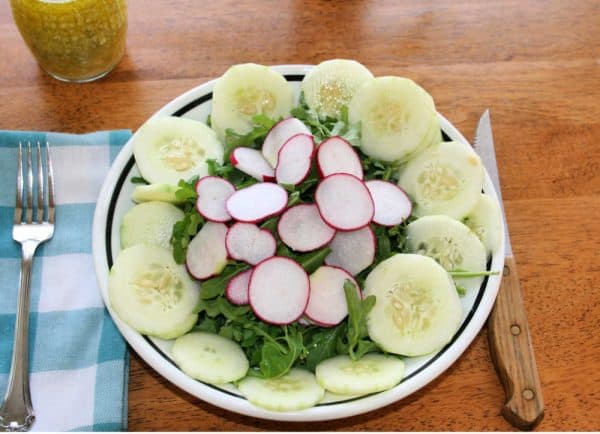 | | |
| --- | --- |
| | |
Place washed baby arugula leaves on a plate.

Arrange thinly sliced cucumbers around the rim as shown.

Place radish slices in the middle. You can pile them up to make a flower out of salad, with the radishes like the center and the cucumber like petals, or just scatter in the middle.

Dress with tangy tarragon-dijon vinagrette and enjoy.