These easy squash recipes bring together 18 of the best recipes online. Here you'll find recipes for zucchini, summer squash, butternut squash and more.
Squash Recipes from Home Garden Joy
I love squash. Winter squash, summer squash, zucchini, you name it, it's delicious! Here are my favorite recipes right here on Home Garden Joy. They are all easy to make and use your fresh garden squash along with other garden vegetables.
Stuffed Summer Squash – I love the way this recipe blends the perfect summer vegetables, cherry tomatoes and yellow (or green) summer squash, into a tasty baked stuffed summer squash. It's vegetarian and vegan and low calorie deliciousness!
Butternut Squash Soup – Yum, yum, yum. I can't get enough of this soup, especially dressed with pumpkin seeds on top.
Pumpkin Biscuits – Oh boy! Make this with acorn or butternut squash if you don't have pumpkin. Heavenly! The orange-honey butter makes it perfection.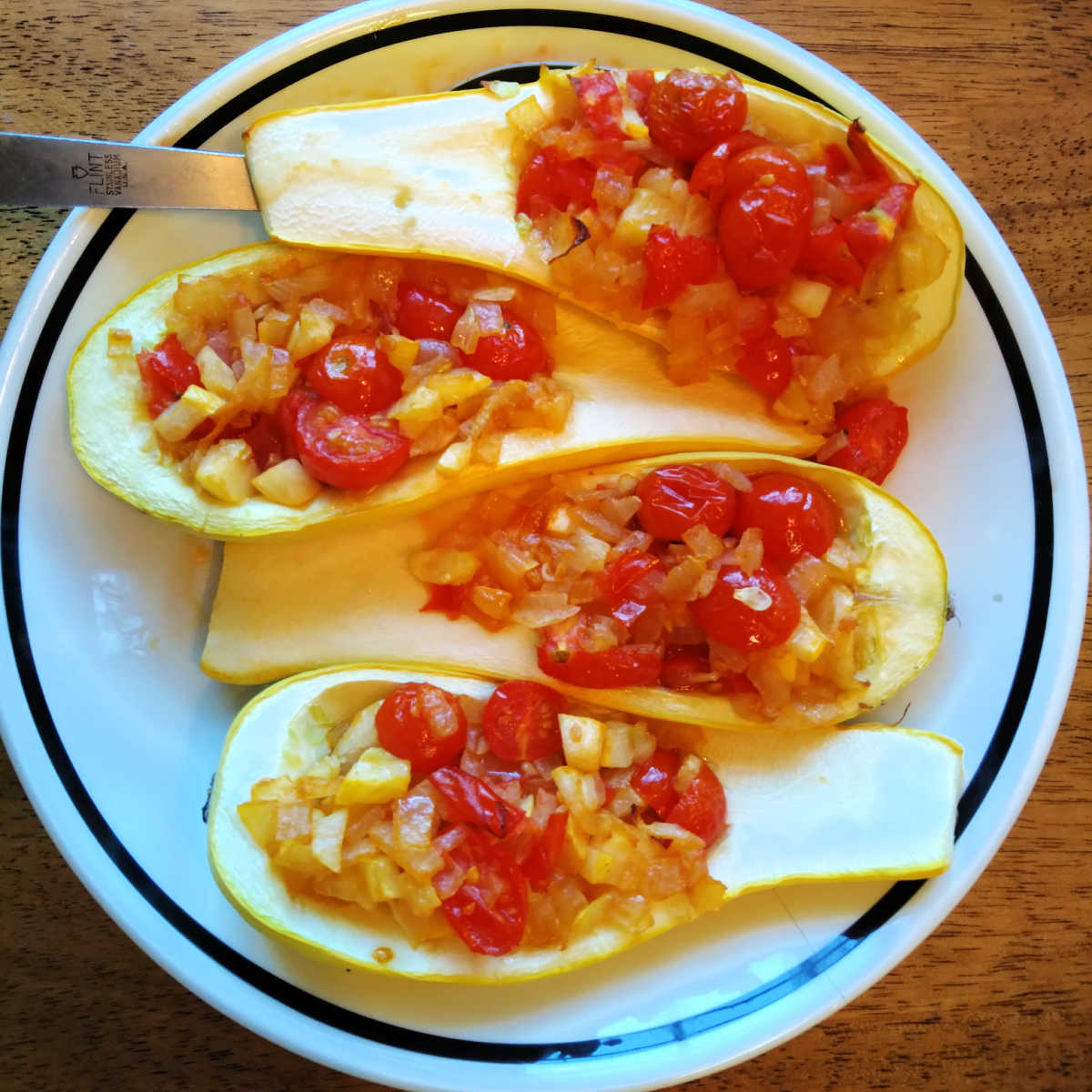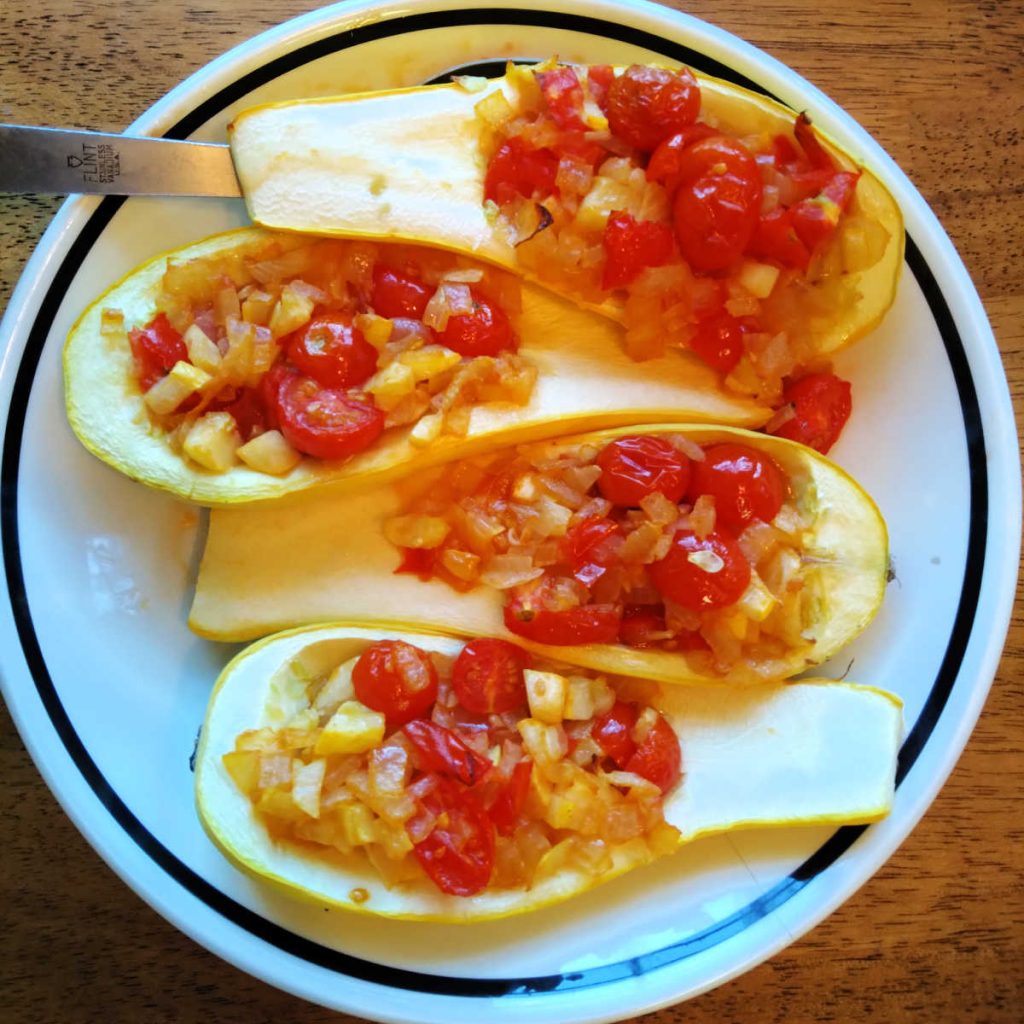 Easy Recipes
Zucchini Recipes
Zucchini Pecan Muffins – my own recipe from Home Garden Joy combines cinnamon, pecans, and a flavorful muffin that's easy to make and freeze.
Chocolate Zucchini Bread – chocolate goodness fills this quick bread recipe along with pecans, cinnamon and zucchini.
Easy Baked Zucchini Chips – tempting zucchini chips baked in the oven.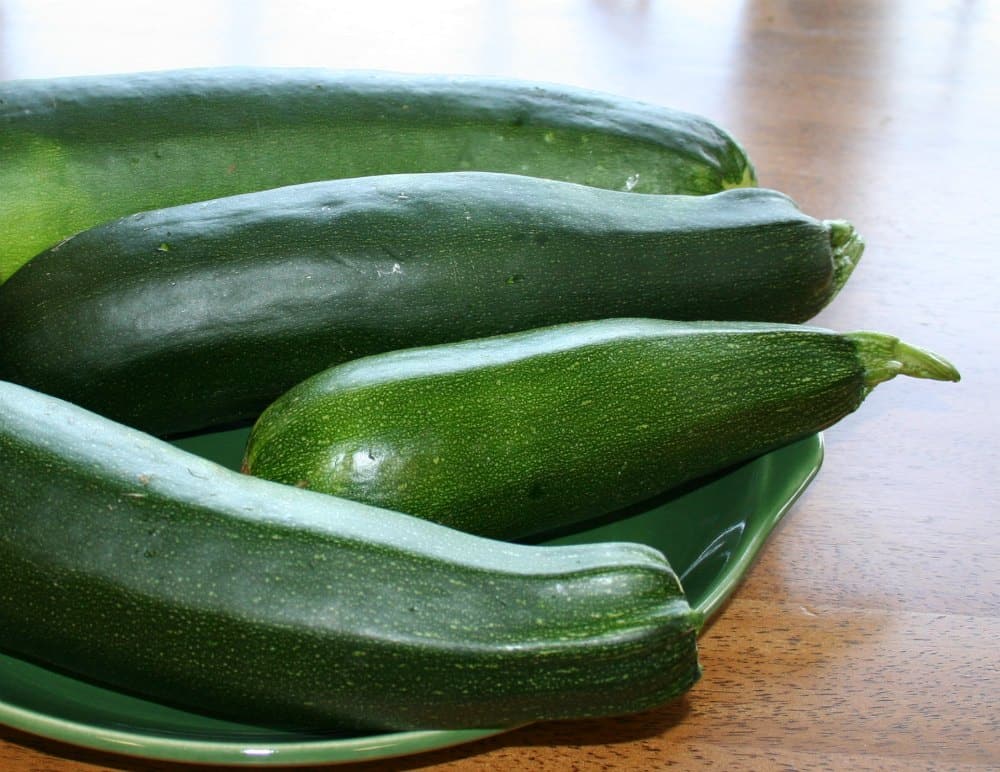 Pattypan Squash
Garlic-Herb Pattypan Squash – from A Taste of Home, one of my favorite recipe collections comes this delightful combination of herbs, garlic and summer pattypan squash.
Pattypan "Steaks" – from The New York Times comes these vegan 'steaks' grilled from pattypan squash with salsa verde.
Pattypan Squash with Roasted Chickpeas – two of my favorite foods in this unusual recipe!
Butternut Squash
Acorn Squash
How to Cook Spaghetti Squash
An easy video from Real Simple demonstrating one method to cook spaghetti squash.
Chef Demonstrates How to Cut Butternut Squash
A great video, below, from Chef Byron Talbott showing you how to cut and dice butternut squash. He makes it look easy!
Originally written August 2018 and updated September 3, 2021, with additional recipes, new images, and updated text.