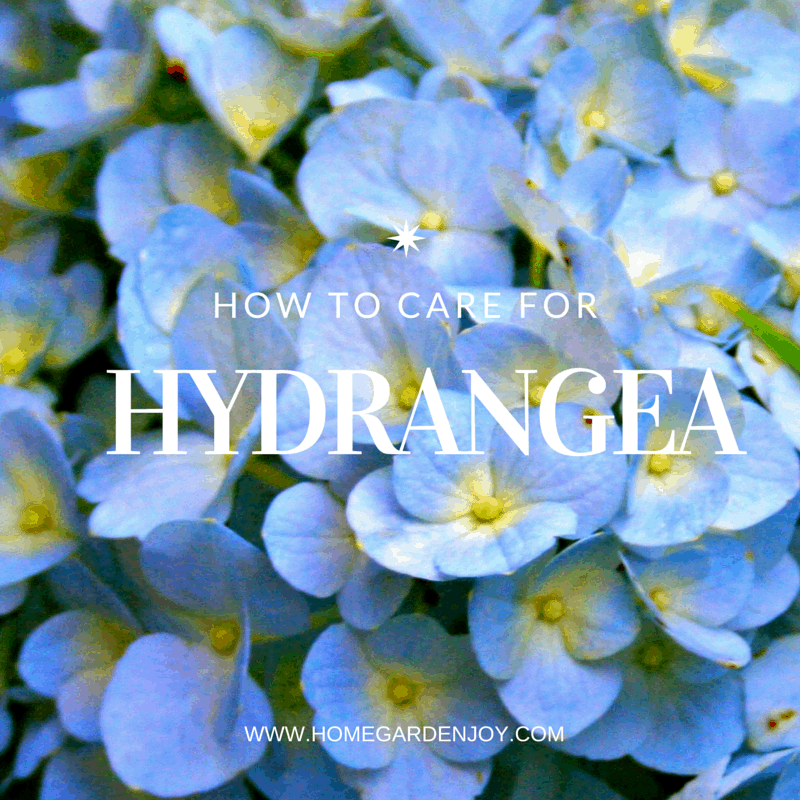 My husband's parents had an enormous hydrangea growing behind their home. This hydrangea bush was so large, it had to be cut back each year or it threatened to engulf the outdoor fan for the central air conditioning unit. It grew in the crook of the north side of the house, where a little bump out for the garage made two walls behind it and a large evergreen, a third wall to its left. I asked my husband once about hydrangea care; what did he do to keep the shrub so healthy? It bloomed so vigorously that I used to cut off the dark blue flower heads and bring bouquets into work to decorate my desk.
"Nothing," he shrugged. "Hydrangea care isn't something I know about. In fact, this was a small Easter plant my mother got on sale at the grocery store."
Sure enough, that time little Easter plant had grown into the massive hydrangea shrub I came to love many years later. In my own Virginia garden, we have a similar situation with this pink hydrangea, although it is nowhere near as massive as I'd like it to be:
Hydrangea, especially H. macrophylla, are fairly easy to grow in temperate gardening zones. As these stories of two different hydrangea bushes will attest, hydrangea care is relatively easy. From benign neglect at my in-law's house to a bit of water and pruning at my own, we both ended up with beautiful hydrangea bushes. These tips should help you grow gorgeous shrubs whether you have them now in your garden or wish to add them to the landscape.
Hydrangea Care
Worldwide, there are 260 species of hydrangea. Most species are from Asia, but nine are native to the United States; the genera includes vines, shrubs and other plants related to that garden hydrangea in your yard.  Hydrangea macrophylla is the common garden variety most homeowners grow, and the ones I'm going to address today in this article.
Growing Conditions for Hydrangea
They can be grown anywhere from gardening zones 3 through 9, and prefer shade to partial shade, although with enough water they can survive in full sun. Hydrangea need rich, moist soil.
How to Change a Hydrangea's Flower Color
Hydrangea macrophylla is grown for it gorgeous balls of lacy flowers. The flower color ranges from pure white to deep purple; these colors are, for the most part, influenced by the presence of aluminum in the soil. The more aluminum there is available to the plant, the bluer it will be, although genetics does play a role. Some plants are bred for a specific color, and you can't influence it much. The soil pH also influences flower color. The higher the pH, the pinker the flowers, since alkaline soils make it more difficult for the plant to absorb aluminum from the soil.
To influence the colors of your big leaf hydrangea:
Soil pH below 5.5 tends to make flowers dark blue or purple. According to the Virginia Cooperative Extension, dissolve 1 tablespoon of aluminum sulfate in 1 gallon of water and drench the soil around the plant in March, April, May and June to make flowers more blue.
Soil pH above 5.5 makes them pink. The Virginia Cooperative Extension recommends drenching plants March – June with a solution of 1 tablespoon of hydrated lime in 1 gallon of water to turn flowers pink.
White flowers are genetic; you can't turn blue flowers white, or white flowers blue, by adding anything to the soil.
Pruning Hydrangea
Hydrangea macrophylla should only be pruned after the flowers are finishing blooming. Wait until the flowers fade away, usually in the late summer, before pruning. Don't prune them at all during the first 2-3 years after planting.
Thirsty Hydrangeas
I call my three hydrangea bushes my "thirsty plants" because they seem to be always thirsty. My three bushes are planted in full sun, and they get very hot and dry on a summer's day. Watering them is essential for healthy, vigorous plants and continuous growth.
Winter Care
Hydrangeas are indeed hardy up to zone 3, but can be challenging to grow in zones 3, 4, and 5. You may need to cover them during the winter. Even here in Virginia, zone 6b – 7, a cover of winter mulch is recommended to prevent frost damage to the plants. A late spring frost can also damage the emerging flowers. If frost is threatened and your hydrangea bush has already begun to develop leaves and buds, cover it with a blanket (not plastic, which actually transfers cold and frost) over night to keep frost and cold from nipping emerging buds and leaves.. Remove the blanket in the morning.
Hydrangea are an old-fashioned favorite flower. They remind me of Victorian ladies sipping tea on a spring day. There's something soothing and cool about the blue, lacy flowers of the common hydrangea. For those who can add one to the yard, or homeowners lucky enough to have a hydrangea already in the landscape, I hope that these tips will help you keep them beautiful and healthy for years to come.
Jeanne Grunert is a certified Virginia Master Gardener and the author of several gardening books. Her garden articles, photographs, and interviews have been featured in The Herb Companion, Virginia Gardener, and Cultivate, the magazine of the National Farm Bureau. She is the founder of The Christian Herbalists group and a popular local lecturer on culinary herbs and herbs for health, raised bed gardening, and horticulture therapy.