This recipe results in sweet yet filling wrap-and-go breakfast muffins that have the spread baked right in. Make a batch on Sunday, wrap them individually in plastic, and pop them in the freezer. Then just grab and go. By the time you get to work or school they should be defrosted enough to enjoy or you can pop them in the microwave for 10 seconds or more until defrosted.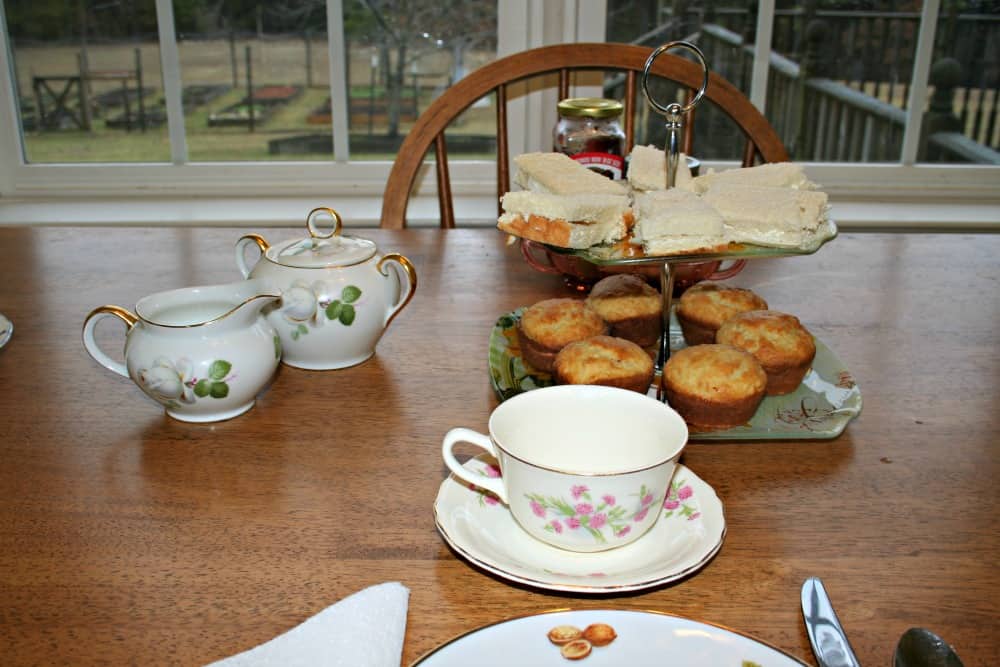 Muffin Recipes and Tea for Two – or Three
This Monday I had a rare treat – two hours in my schedule for friends. Conversation. Women with similar interests. Friends. Let me say that again – friends!
One of the hardest aspects of moving from New York to Virginia was leaving behind four women who had shared my ups and downs, triumphs and failures, life and death events since literally the moment I was born. My older sister. Close friends from grammar school, high school, college and the work force. These were women with whom I had a regular open invitation to their homes. We scheduled Friday evening 'girl's night out' dinners at bistros in Huntington and Northport. Conversation, shopping trips, family parties, the doors were always open to one another.
Then I moved, and while there were many friendly people locally, making friends took time. It still does. People who I thought were friends turned out not to be friends – shades of sixth grade all over again. But others, introduced to me by early acquaintances and friends in my new home, have began to blossom into those long-lasting women friendships that thrive over tea, conversation, and the occasional shopping trip. And if our shopping trips are now to local Amish grocery stores, garden centers and craft fairs, well, so much the better!
This past week, Helen and her daughter Serena came over for tea. About two years ago they came for tea with Serena's sister, Abby, and I didn't understand that 'tea' could mean more than a mug of hot water and a tea bag. I began exploring 'high tea' fueled by my love of Victoria magazine and old-fashioned elegance. I decided that this year, I'd make my own version of ' high tea' for my friends.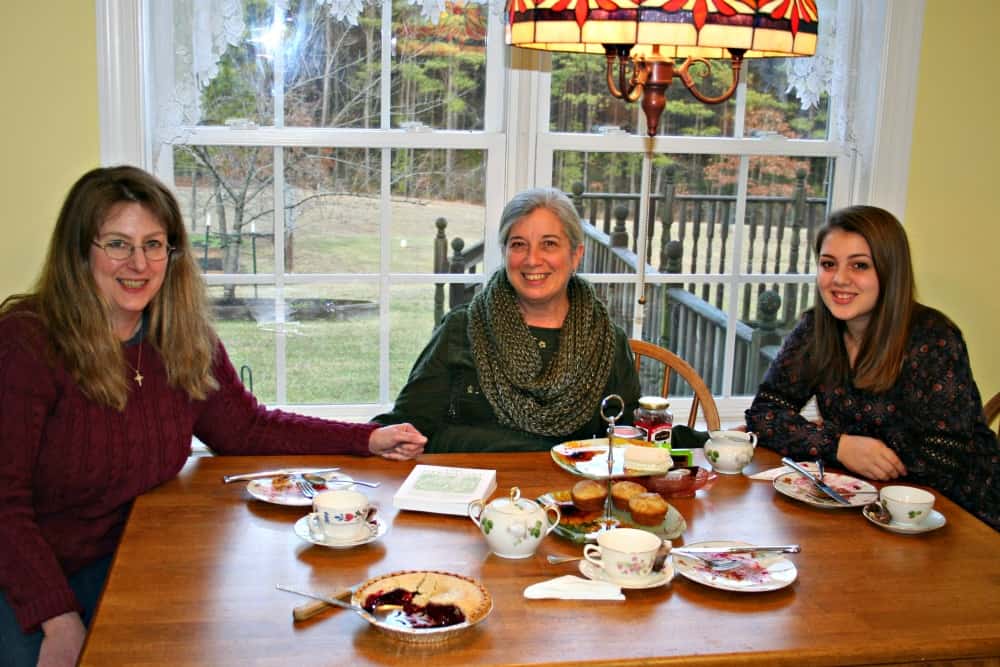 We had a delightful time (I'm in the red sweater on the far left) and Helen Brough pie. Pie! A woman after my own heart. More importantly, you know you've found a friend when someone brings you a bag of – gasp! treasure! – dried nettles. As in, herbal nettles for nettle tea! She has a supply from a friend in Pennsylvania. I bought garden seeds and plan to grow stinging nettles in pots on the deck for medicine tea. She must think I am crazy….but all herbalists and gardeners are to some extend, I think.
So while we sipped tea from my favorite brocante china, and my cats played tag and leaped on the table to steal pie crumbs, we nibbled on these muffins. They are perfect for tea, for snacks, and of course, for breakfast. Enjoy!
Raspberry Jelly Filled Muffins
You can substitute any flavor of jelly for the raspberry jelly – blackberry, grape, strawberry, orange, apricot.
Do not use paper muffin cups to bake these muffins. Some of the jelly might leak out onto the bottom of the muffin cup. If you use paper, it sticks, and will tear the muffin apart leaving you with nothing but crumbs. Use old-fashioned shortening to grease the muffin tin thoroughly. I use a paper towel, swiped inside the shortening can and then rubbed inside each muffin cup on the metal tin to grease the pans.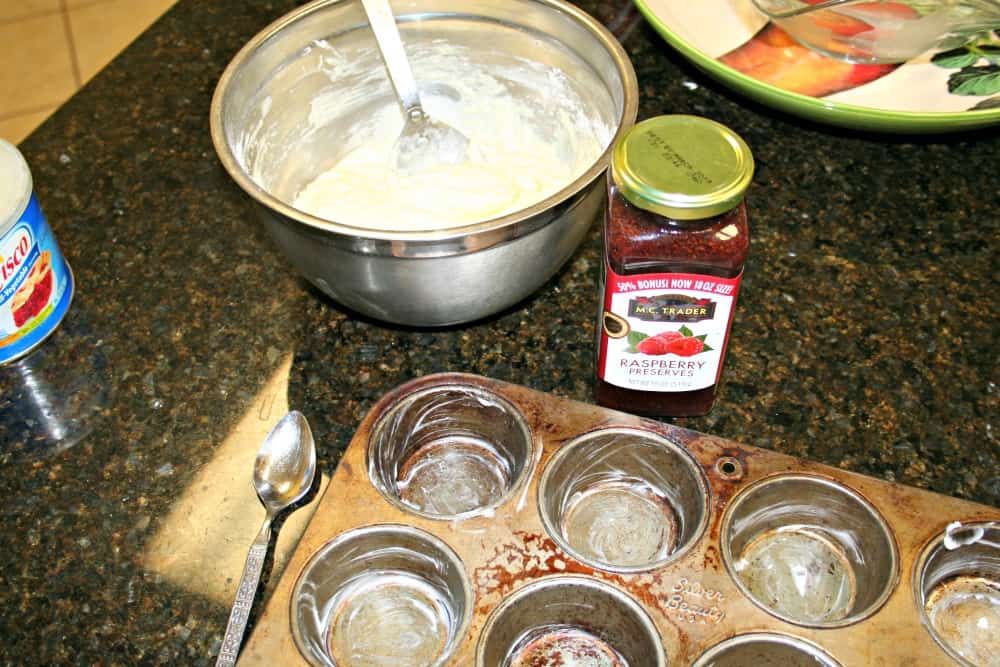 Preheat the oven to 400 degrees F and grease one 12-cup muffin tin.
Mix by hand:
1 and 2/3 cup flour
1/3 cup sugar
2 teaspoon baking powder
1/4 teaspoon salt
In a separate bowl, mix:
3/4 cup milk
1/4 cup vegetable oil
1 egg, well beaten
Make a well in the center of the dry ingredients and mix by hand the wet ingredients into the dry. Then place about 1 tablespoon of muffin batter into each of the cups, filling it 1/3.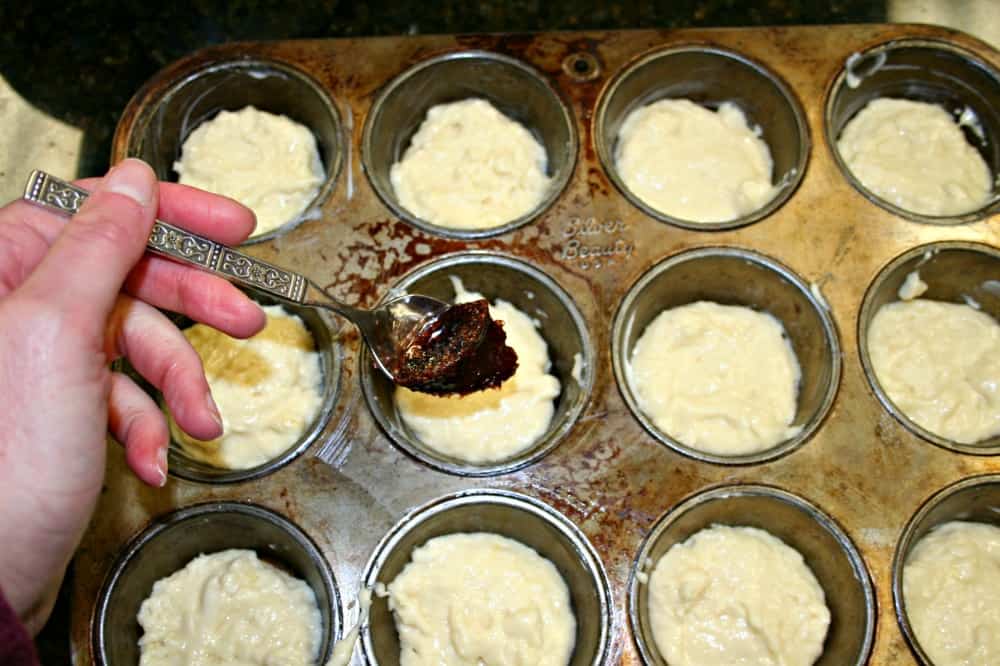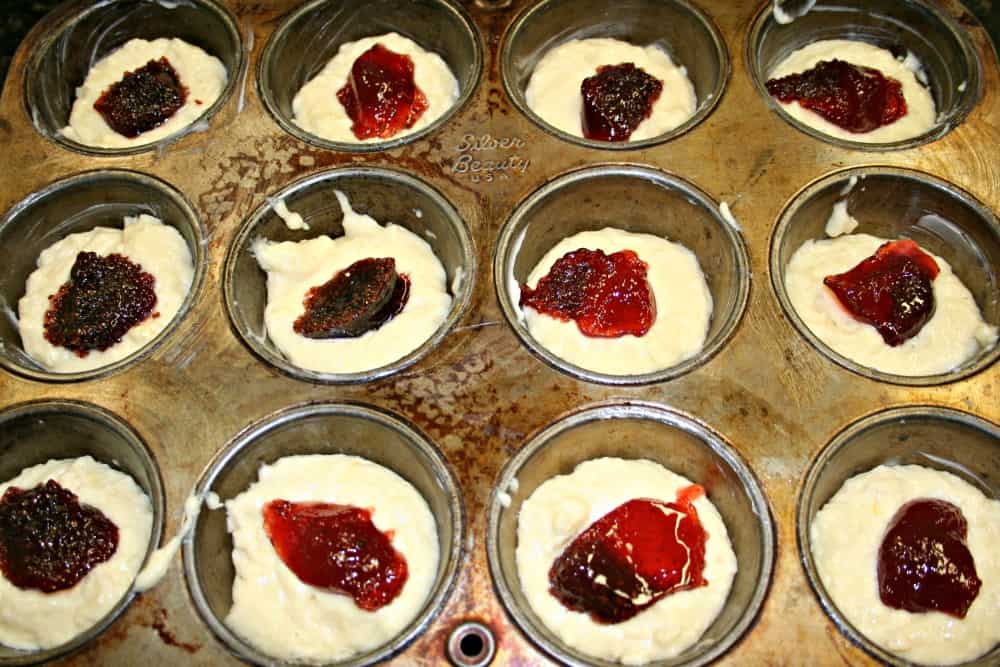 Place one teaspoon of your favorite jelly on top of each 1/3 filled muffin cup.
Then place the remaining batter over the top of the jelly. Each muffin tin should be about 2/3 full.
Bake for 20 minutes then let cool for five minutes before removing them from the muffin tins. Serve warm.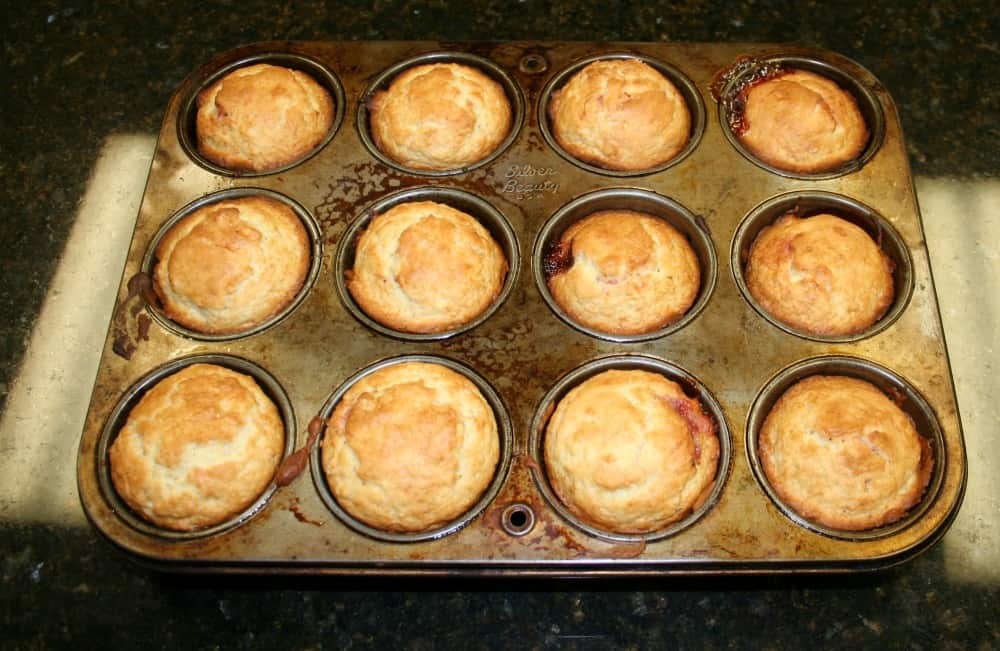 Enjoy and may you find friendship, tea, laughter, and nettles (if you want them) as medicinal as I do!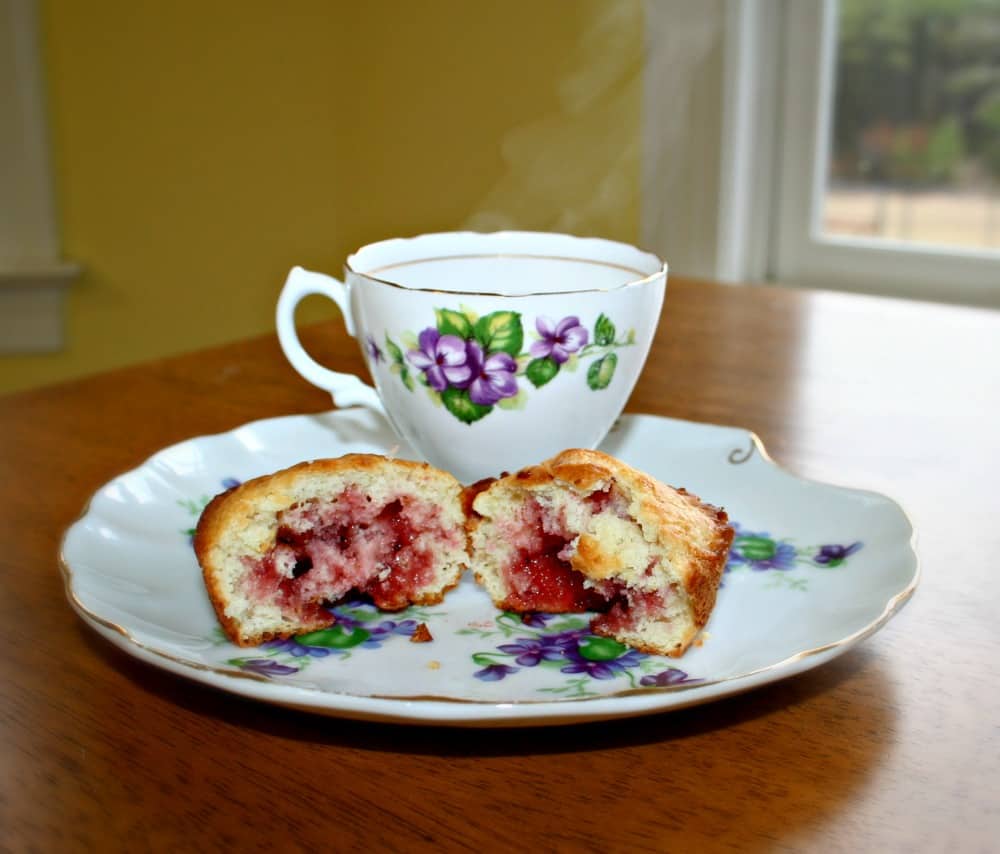 More Muffin Recipes
SaveSave